I have always loved looking inside other makers' garments, partly out of curiosity, but also because there is often a lot to be learned from each other. Caraceni was known for studying cast-off English garments and a lot of Italian tailoring of that period was due to his studies.

I recently put my hands on a coat from the new(ish) Zegna Couture line, not to be confused with the old Zegna Napoli Couture, with which I am not familiar, and I was pleasantly surprised at the level of construction. This is the factory doing the Tom Ford stuff so lovers (and haters) of the TF line may also be interested.

The first thing I notice is the curving taschino a barchetta (boat-shaped breast pocket) typical only of better makers. It is hand-finished, if not entirely hand made.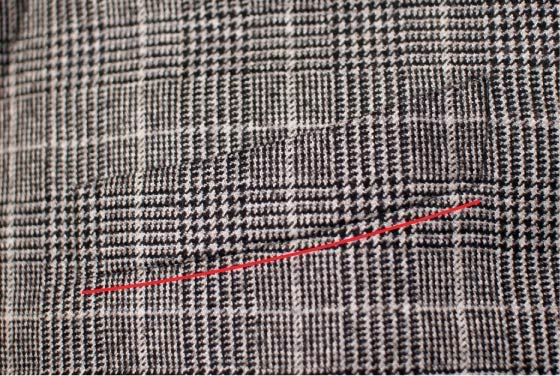 Flipping up the pocket flap reveals uneven pic stitching which is clearly done by hand.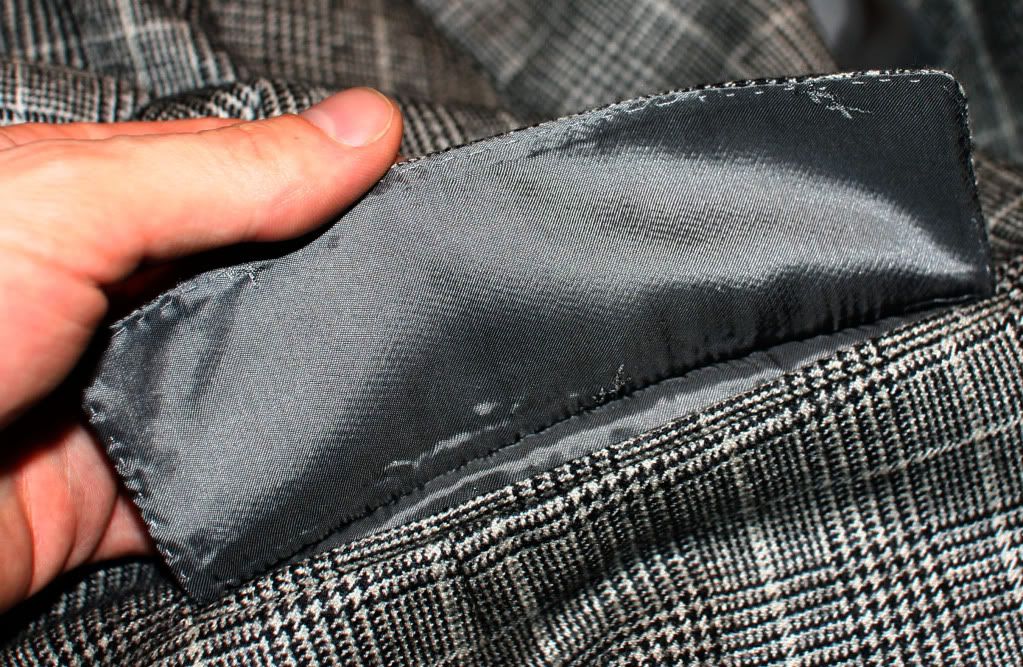 The sleeve vent has been prepared for surgeon cuffs (they are finished in this photo) and tacked with a cross-stitch tack, all done by hand.




The locker loop has been sewn on by hand (1) the back shoulder seam extends beyond the front at 2 and is finished by hand, the pleat is also tacked by hand at 3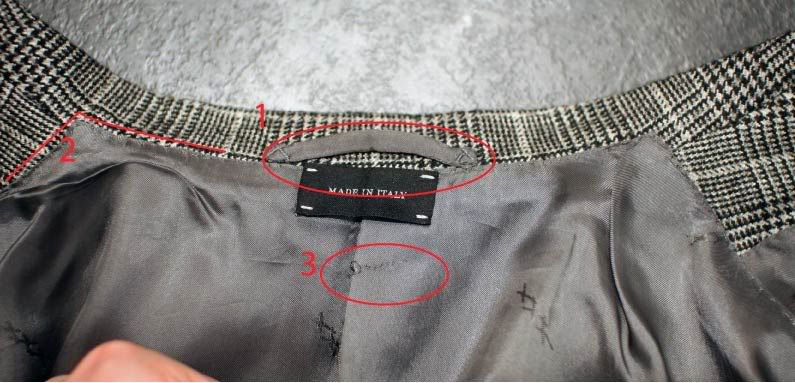 Nothing thrilling about the inside pockets, but they are well made.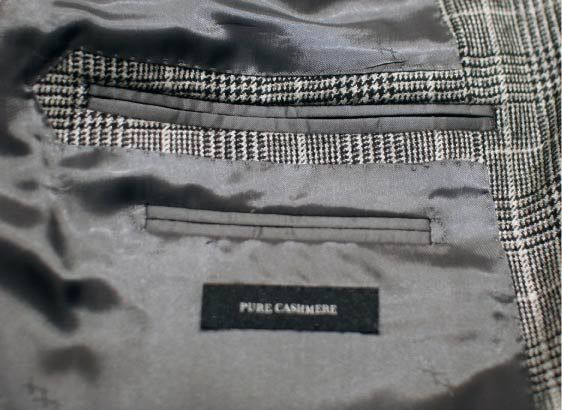 It is perhaps hard to see, but a flower loop has been made by hand at 1, the collar allowance is hand-finished at 2, though the outer seam is done by machine with the t-stitch at 3, the collar felling at 4 is slightly uneven so may be done by hand but could have been done with the old AMF machine, and at 5 we see the back of a hand-made buttonhole.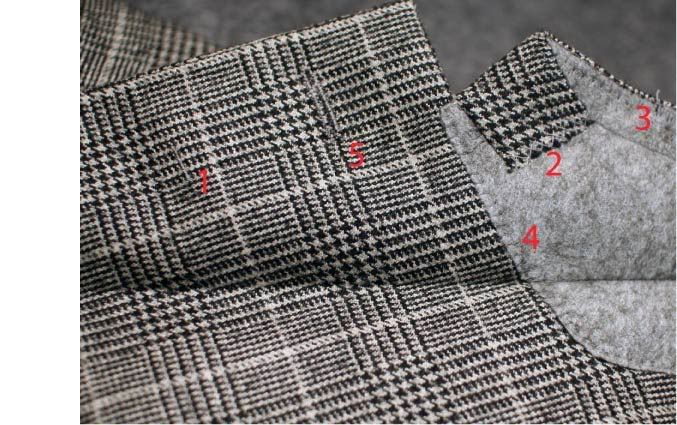 Yes, you heard right. Hand made buttonholes. And quite splendid ones, at that.



The waist has silesia stays, and uncommon feature in RTW. We can see that the pic stitching along this seam (CB) is rather even and so may have been done by machine. I should add that the front darts, back side seams, center back seam and shoulder seams are all lapped and pic stitched, as are the side and sleeve vents. Being lofty cashmere it is very difficult to make it out but it is there.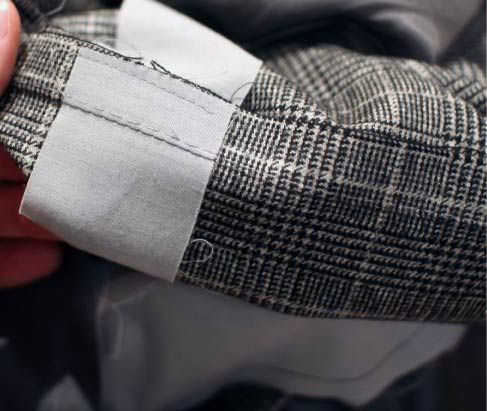 Another fairly uncommon feature in RTW is that even the hems and vent underlays are not fused- they have silesia stays and are felled.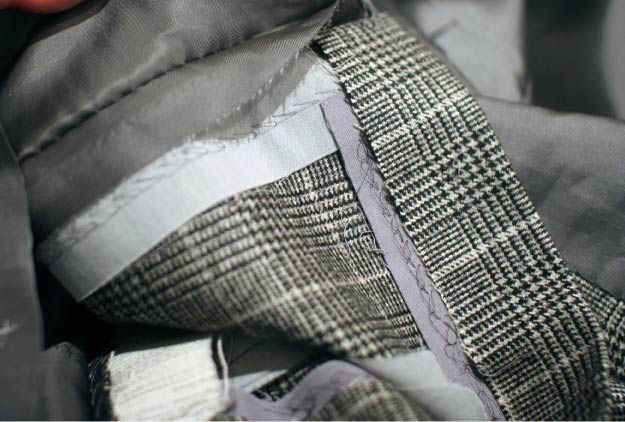 Obviously, the armhole has been finished by hand. Nothing to show there.

The facings have been felled by blindstitch machine so it is safe to assume that the lapels are also padded by machine. I can't completely open it up to show with creating a lot of work since this is a new garment, but I can say that this should not be confused with Zegna mainline, and the amount of hand work and type of finishing in it places it in the top range of RTW, although not quite at the level of Brioni, for example. But it is very neatly done and the photos of the buttonholes do not do them justice as they are some of the finest I have ever seen.

As I come across other garment which may be interesting I will post more analysis, and if anyone has old garments that they don't mind parting with I would love to do more thorough dissection, especially of SR houses and Kiton; I will be willing to pay something in return.